Ingredients
330 g Grimm's Double Smoked Ukrainian Sausage, sliced 1/2 inch wide
​250 g Grimm's Old Cheddar, grated
40 g olive oil
190 g onions, roughly diced
40 g garlic, roughly diced
8 g kosher salt
2 g white pepper
960 g 1 inch russet potatoes, peeled and cubed
1 litre chicken stock
500 ml of water
180 g broccoli, small florets and diced stems
140 g baby kale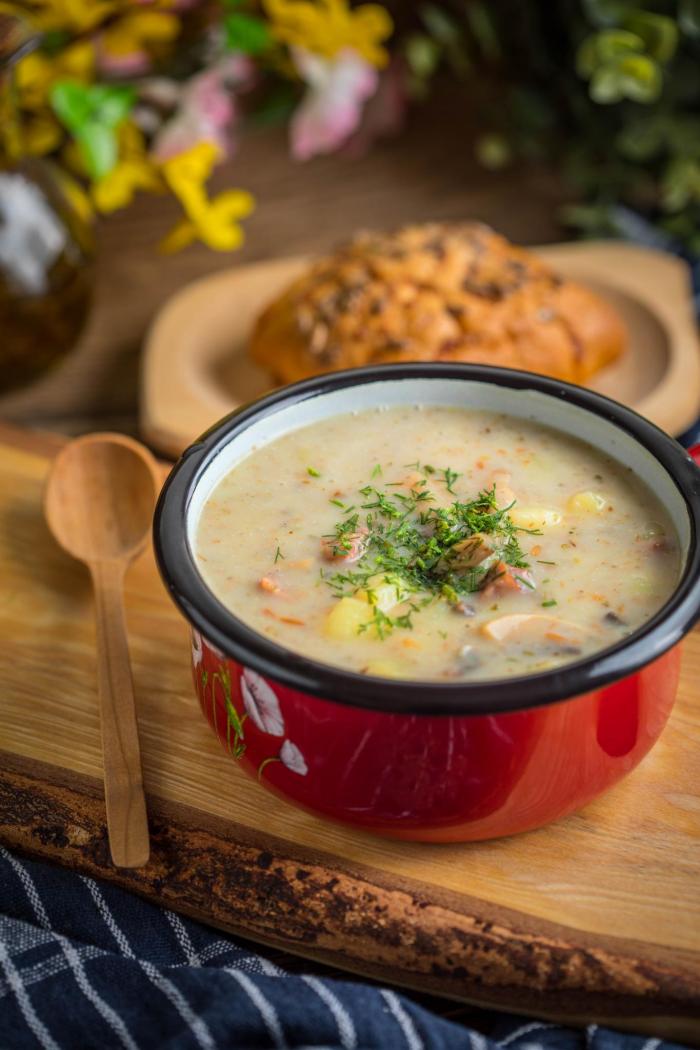 Preparation
Add olive oil, onion, and garlic, salt, and pepper to a heavy bottom 5 litre pot. Sauté until soft and translucent over medium heat.
Add stock and water and potatoes and cook until tender enough to pierce with a fork.
Remove from heat and blend until smooth with an immersion blender.
Place back on the heat. Add broccoli and cook for 5 minutes, occasionally stirring.
Add baby kale and Grimm's Double Smoked Ukrainian Sausage. Cook for 3 minutes, occasionally stirring.
Add the grated Grimm's Old Cheddar cheese and stir until melted then serve.