Ingredients
1 pkg Grimm's Spicy Italian Sausage
2 large carrots, chopped
1/2 cup yellow onion or leeks, chopped
3 garlic cloves, minced
6 cups low-sodium chicken broth
1 can diced tomatoes (796 ml)
1 can cannellini beans (425 g), drained and rinsed
1/2 tbsp dry basil
1 tsp salt
1/2 tsp pepper
283 g (one large box) pre-washed baby spinach leaves, chopped
1/2 cup parmesan cheese, grated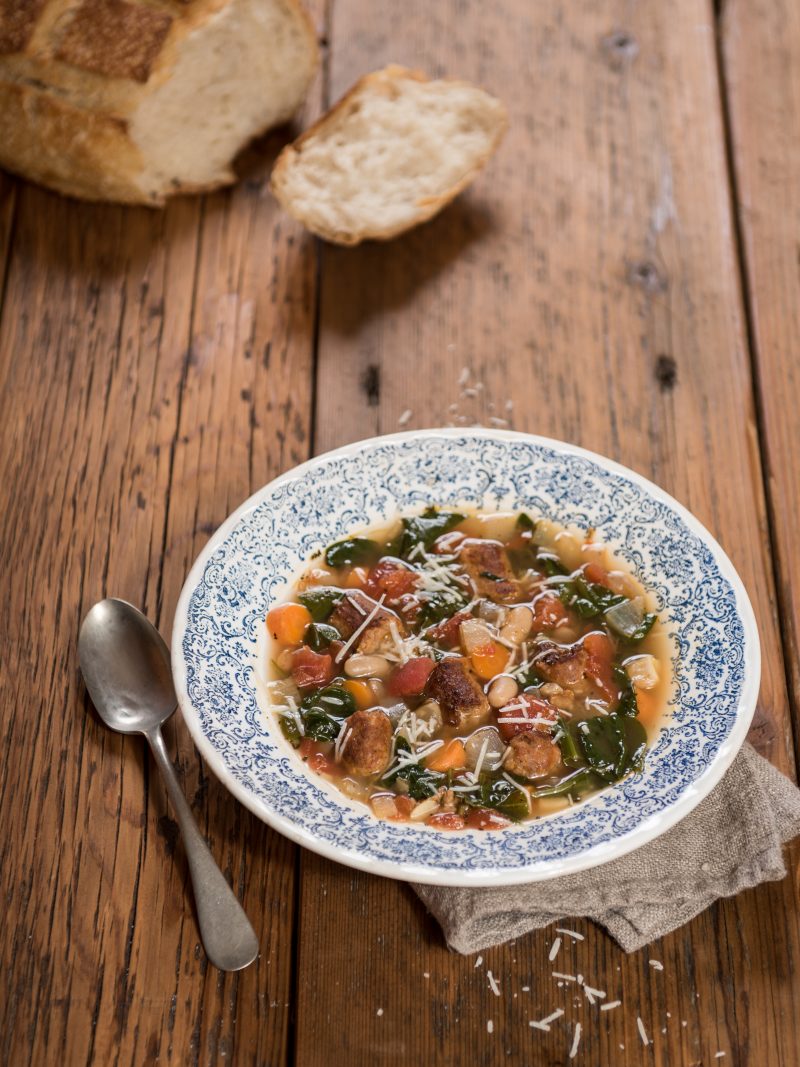 Preparation
In a large pot, heat 1 tbsp of olive oil over medium heat. Remove casing from sausage and brown, stirring to break into smaller pieces (approximatively 6 minutes).
Add onion, carrots, and garlic, and continue to cook, stirring often, until the sausage is cooked thoroughly, 5-10 minutes.
Add the broth, tomatoes, beans, basil, salt, and pepper. Bring to a boil. Reduce heat to a simmer and cover the pot. Cook for about 30 minutes until reduced.
Stir in the spinach and simmer for 2 minutes until the spinach is wilted.
Garnish with parmesan cheese and serve with crusty bread.