Nothing says "I love you" like a heart-shaped pizza! Whether it's for date night or a fun family activity, these pizzas spread the love. MasterChef Canada finalist, food stylist, and new mom, Chanelle Saks (@chezchanelle, chezchanelle.com) brings us this fun and tasty Valentine's inspired Pizza recipe.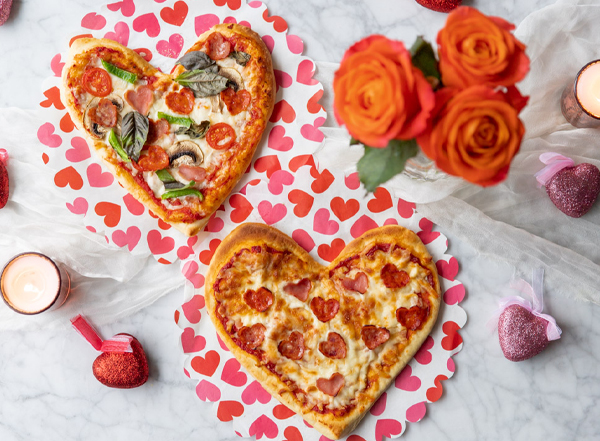 Ingredients
1 pkg Grimm's Pizza Pack
1 ball pizza dough, store-bought or homemade (makes two 10-inch personal pizzas)
3 tbsp pizza sauce, divided
1 cup mozzarella cheese, divided
Toppings: Green pepper, basil, baby tomato & whatever else your heart desires!
Preparation
Preheat the oven to 425 F.
Divide the dough in two and roll out one half at a time into a circle. Use your hands to continue to stretch it out and then using a knife, make an outline of a heart. Using a pasta cutter or a knife, cut the outline of the heart. Repeat for the other dough half.
Place on a pizza stone or pan and spread with pizza sauce followed by mozzarella.
Using a heart-shaped cookie cutter, cut the pepperoni, pizza ham, and pizza salami into heart shapes. Arrange on pizzas along with other toppings (if desired).
Bake in the preheated oven for 10-12 minutes, until the crust is crispy and cheese is melted. Enjoy!