These shish kebabs by hereforthefoodie featuring our Bacon & Cheddar Bavarian Smokies are bursting with added nutrients and colour from grilled veggies and full of flavour.
Simple and delicious.
Ingredients
1 pkg Grimm's Bacon & Cheddar Bavarian Smokies
1 green pepper
1 red pepper
1 yellow pepper
1 medium sized onion
8-10 mushrooms
your favourite seasonings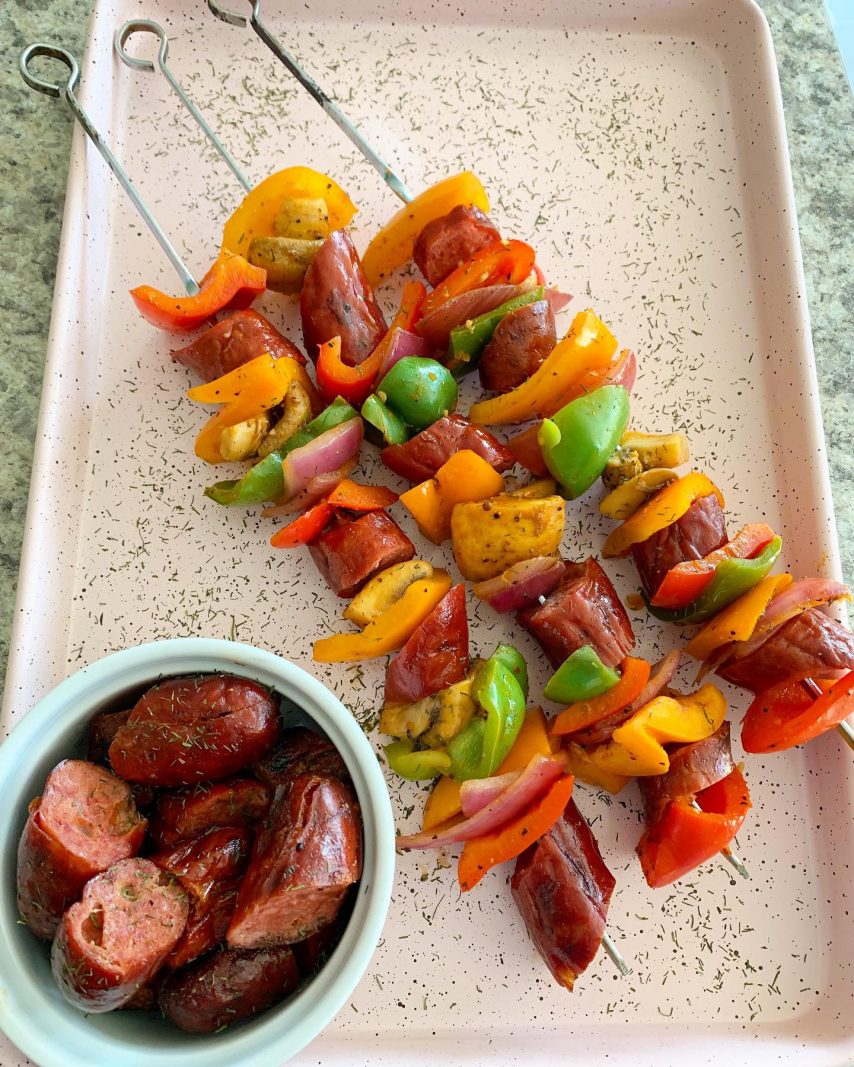 Preparation
Heat the grill to medium high heat.
Slice your Bavarian Smokies and vegetables.
Arrange on skewers as desired.
Season.
Grill about 10 minutes.
Enjoy!