Executive Chef Josh Gale is back with his second #OwnTheGrill recipe featuring our Cheddar with Bacon Sizzlin' Smokie and homemade hummus.
Ingredients
Hummus
2 cups of canned chickpeas, rinsed
1/4 cup lemon juice
1/4 cup tahini
1/4 cup olive oil
2 garlic cloves
2 tbsp of water
Pinch of salt and pepper
zest of one lemon
Olive tapenade
1/2 cup mixed olives, chopped
2 tsp olive brine
2 tsp olive oil
Skewers
2 Grimm's Sizzlin' Cheddar with Bacon Smokies
1/4 cup cherry tomatoes
picked herbs, chives, mint, flowering thyme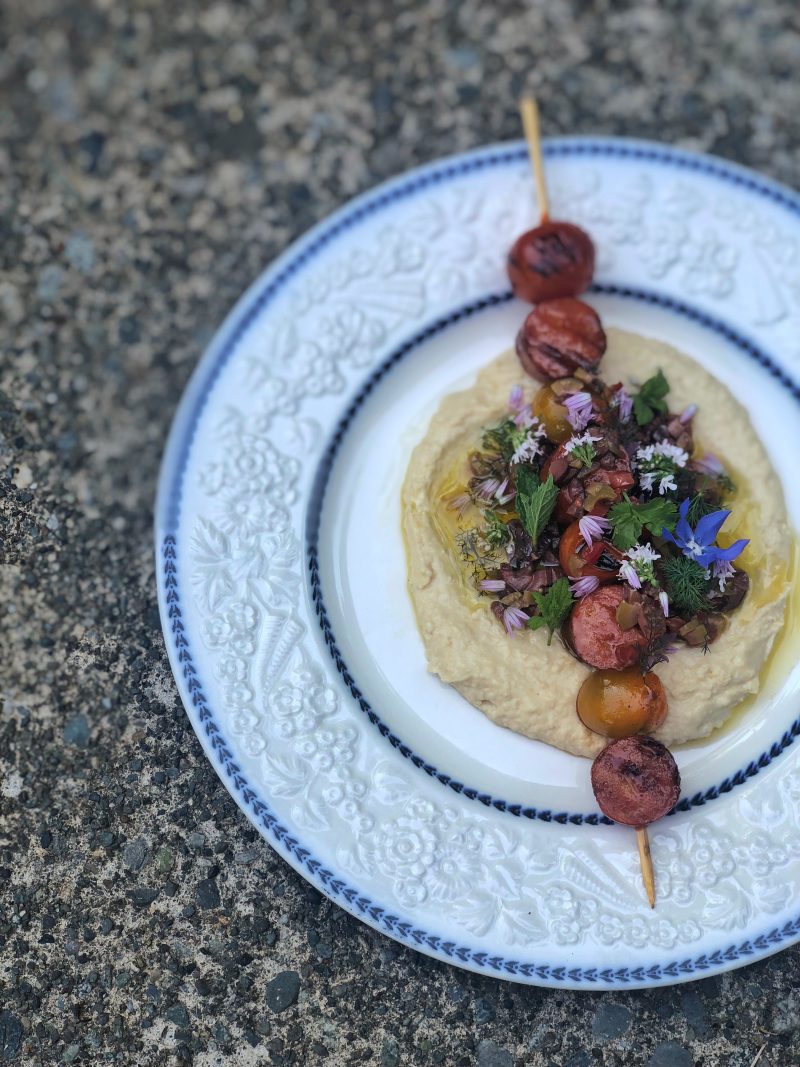 Preparation
For the hummus, add all ingredients to a blender or food processor and blend until smooth.
For the tapenade, finely chop the olives and mix with olive oil and olive brine.
For the skewers, chop Grimm's Sizzlin' Cheddar Bacon Smokies into cubes, slide cubed Smokies onto skewers, alternating with cherry tomatoes. Brush with olive oil and grill over high heat for 2-3 minutes per side.
To assemble, spread hummus on a plate and place the grilled skewers on top. Spoon the olive tapenade over the skewers and finish with fresh herbs.