Our Sizzlin' Original Smokie, with Greek salad on pita bread, is a refreshing meal that is perfect on a hot summer day.
Ingredients
1 pkg Grimm's Sizzlin' Original Smokies (6 links)
1/2 heaping cup Feta Cheese
1 cup cherry tomatoes, halved
1 cucumber, peeled and coarsely chopped
1/2 red onion, peeled and chopped
1 bell pepper, seeded and coarsely chopped
1/2 cup brine-cured pitted black olives, sliced
6 tbsp extra virgin olive oil
2 tbsp fresh lemon juice
salt and freshly ground black pepper
fresh parsley or dill garnish, chopped
6 pita bread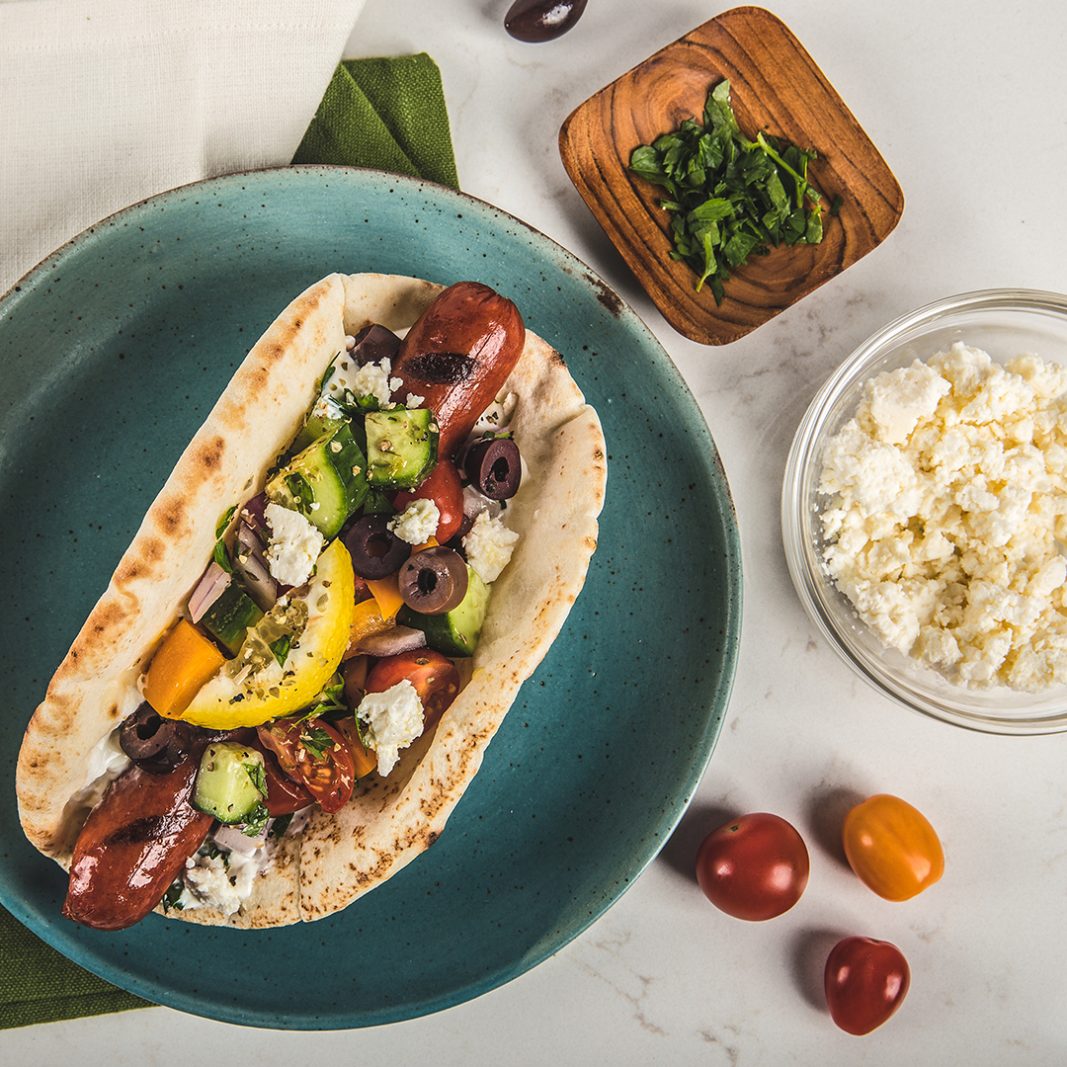 Preparation
Combine the feta cheese, cherry tomatoes, cucumbers, red onions, bell peppers, and olives in a bowl. Whisk together the olive oil, lemon juice, salt and pepper, then toss together with the salad.
Grill the smokies on a BBQ or grill pan.
Place the grilled smokies on the pitas, then add the Greek salad. Garnish with fresh parsley or dill, fold the pita together slightly and enjoy!