Ingredients
4 Grimm's Whole Grain Tortillas
4 slices Grimm's Maple Flavour Ham
4 slices Grimm's Smoked Turkey Breast
4 slices Grimm's Double Smoked Side Bacon, cooked
1 cup Grimm's Mozzarella Cheese, shredded
​1 large ripe avocado
juice of 1 lime
1/2 tbsp raw honey
2 green onions
1/4 cup blue cheese, crumbled
2 cups salad greens (arugula, spinach, romaine)
1/4 cup of prepared dressing (blue cheese or ranch works best)
salt & pepper to taste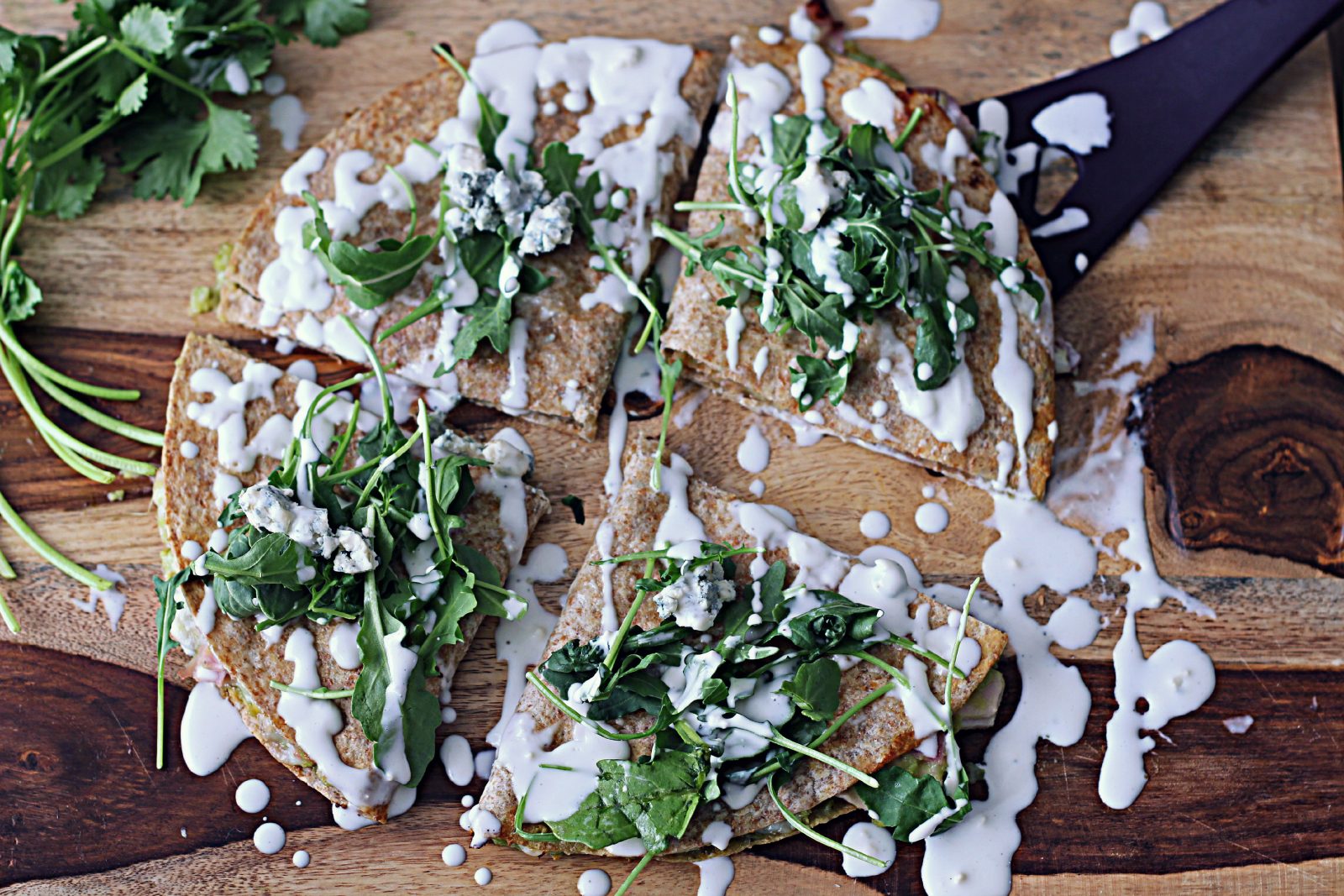 Preparation
Mash one ripe avocado with a fork in a bowl until chunky.
Add in the lime juice, honey and a pinch of salt and pepper.
Mix well with a fork until smooth.
Spread the avocado mixture evenly across the tortilla.
Sprinkle the tortilla with mozzarella cheese, spreading evenly across the entire tortilla.
Slice up Maple Flavour Ham and Smoked Turkey Breast into thin strips.
Add the sliced meat strips and cooked bacon to one side of the tortilla.
Top the tortilla with chopped green onion.
Fold the tortilla in half and press to hold the ingredients together.
Place onto a lined baking sheet and bake at 350°F for 10-15 minutes, flipping them once halfway through.
Let rest out of the oven for a few minutes, and then drizzle with a dressing of choice, blue cheese, and salad greens.

​Note: For a more kid-friendly version, omit the blue cheese and serve with ranch dressing on the side.