The classic flavour of our Old Fashioned Ham, beautifully coated in juicy orange slices and spicy cloves, is a delicious (and easy) family feast.
Ingredients
1 Grimm's Old Fashioned Ham Half (800g)
6 small oranges (3 for juicing, 3 for decoration)
1/2 cup brown sugar
1 tbsp dijon mustard
cloves
rosemary (optional)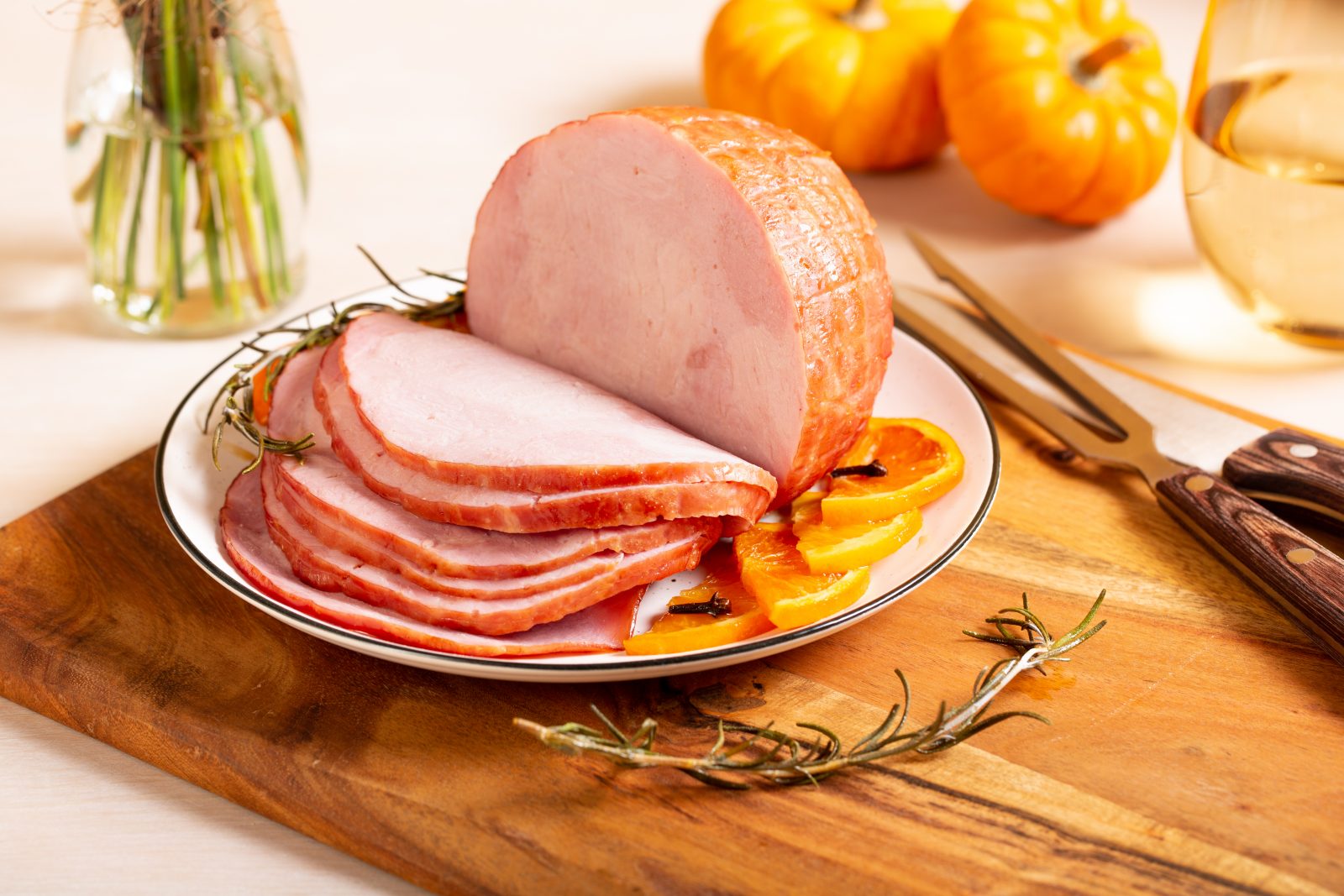 Preparation
Unwrap ham and let sit at room temperature for 30 mins.
Preheat oven to 350°F. Wrap ham in aluminum foil. Bake about 35-45 minutes on a baking sheet until the centre of the ham reaches 140°F.
While your ham is baking, juice and strain 3 oranges, and mix in a small bowl with sugar, mustard and rosemary (optional).
Slice the remaining 3 oranges in flat, 1/4 inch half circle pieces.
Remove ham from the oven and reduce heat to 300°F.
Remove the aluminum foil, glaze ham, and decorate with oranges slices, using cloves to secure them in place.
Place the ham back in the oven and bake uncovered for an additional 30 minutes, glazing with marinade every 10 minutes until ready. Before serving, allow the ham to rest and serve warm.