The juicy flavours of grilled peaches pair perfectly with the sweetness of our Honey and Garlic Pepperoni in this salad that was made for summer.
Ingredients
1 pkg Grimm's Honey and Garlic Pepperoni (450 g)
2 peaches, halved
3 tbsp, plus 1 tbsp olive oil
1 tbsp balsamic vinegar
1/2 tsp honey
3 tbsp basil, whole leaves, picked
10-12 parmesan cheese shavings, using a vegetable peeler
salt and pepper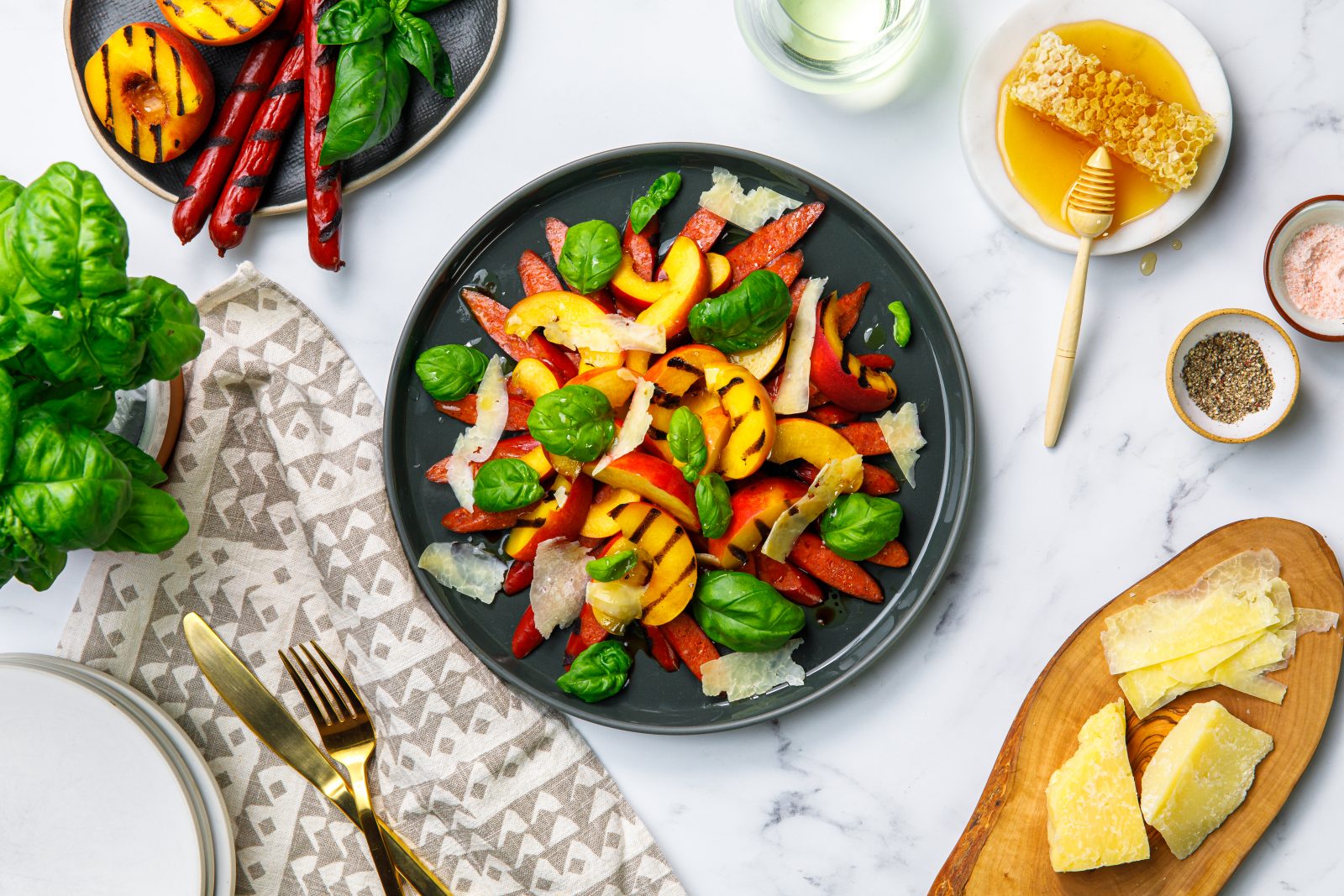 Preparation
Preheat the grill.
In a small bowl, mix together balsamic vinegar, honey, and 3 tbsp olive oil. Season with salt and pepper and set aside.
Toss peaches with 1 tbsp olive oil and salt. Now place pepperoni and peaches on the grill. Make sure to get a nice char on the peaches, just warming them slightly. Cook the pepperoni until heated and nicely charred on the outside.
Remove the peaches and pepperoni from the grill. Slice the peaches into wedges and thinly slice the pepperoni lengthwise or on a bias.
Layer pepperoni on the plate, then create a mound of the grilled peaches in the centre on top.
Drizzle the balsamic vinaigrette and parmesan shavings and finish with freshly torn basil leaves.