Ingredients
1 cup Grimm's Double Smoked Ukrainian sausage, casing removed and sausage chopped
4 slices Grimm's Black Forest Ham, sliced into strips
1/2 pkg Grimm's Dry Pizza Pepperoni Toppers
1 cup Grimm's Mozzarella Cheese
6 lasagna noodles (rice noodles can be used for gluten-free preparation)
1 tbsp olive oil
​1/2 cup cream cheese, softened
1/2 red pepper, finely diced
1 jar marinara sauce
salt and pepper
1/4 cup fresh parsley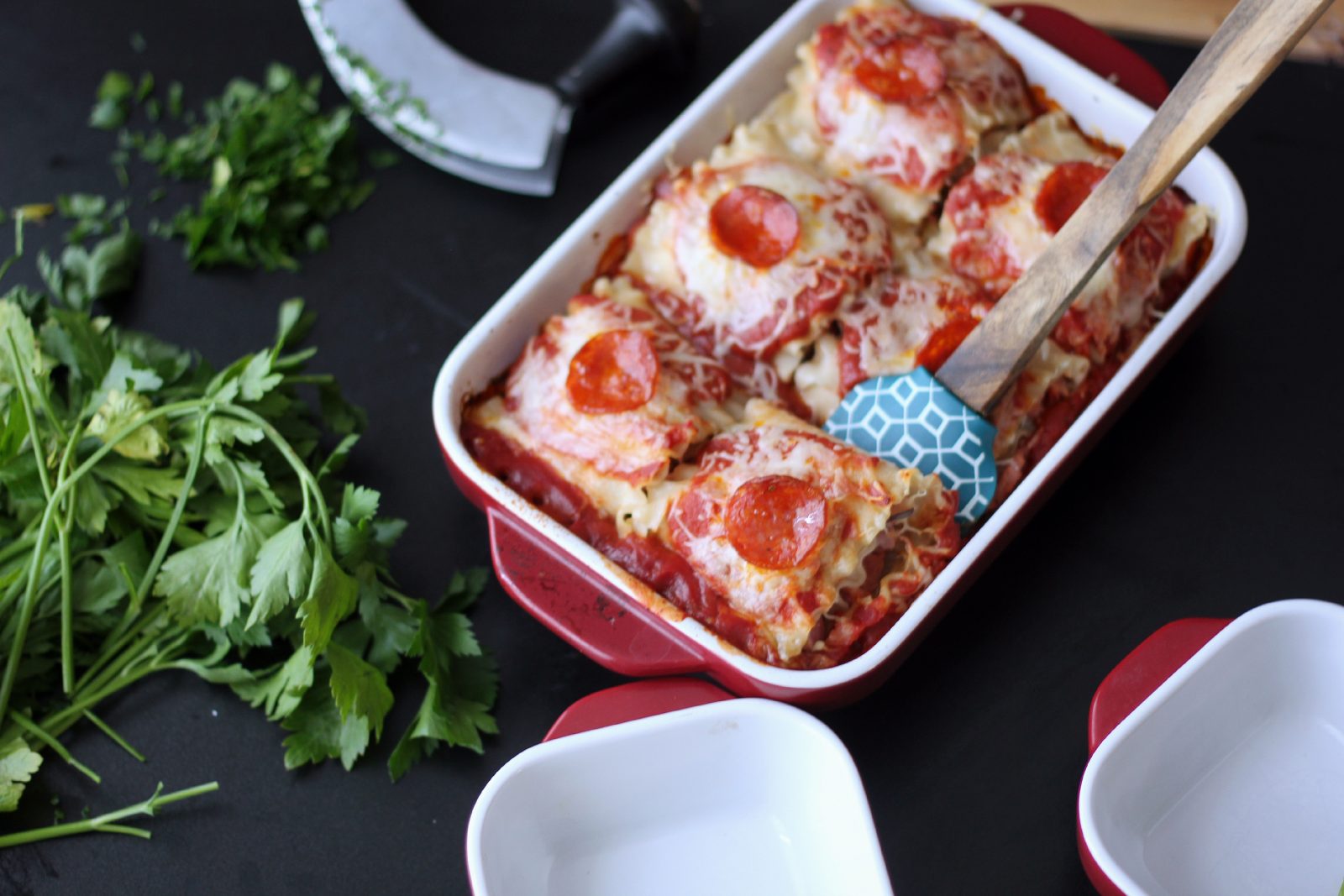 Preparation
Preheat oven to 400°F.
Line 2 baking trays with parchment paper and drizzle with olive oil. These will be for the cooked noodles to lay flat once they are cooked, so they can cool enough to be handled.
Boil lasagna noodles according to package directions, once cooked, lay on prepared trays until cool to the touch.
In a small bowl, combine the softened cream cheese with the finely diced red pepper, dash of salt and pepper.
Spread a thick layer of the mixture onto each noodle.
On each noodle, sprinkle a layer of Black Forest Ham and Double Smoked Ukrainian sausage evenly. Place 4-5 slices of pepperoni on top of the other meats.  Use half the cheese and sprinkle over top of the pepperoni.
Pour half the jar of marinara sauce into a casserole dish. Place the rolls carefully into the sauce.  Once placed, pour the remaining marinara over top to cover.
Sprinkle the remaining cheese and top each roll with a slice of pepperoni.
Bake covered in the oven for 20 minutes, then remove the cover for the last 5 to brown the top of the lasagna.
Garnish with fresh parsley.

​Serve along with a green salad.