Ingredients
1 pkg Grimm's Fine Foods Polish Sausage Bites, sliced
​2 medium sweet potato, sliced into 1/4 inch thick rounds
1 tbsp olive oil
1 round of brie, cut into 1 inch chunks
1/4 cup dried cranberries
1/4 cup pecans
2 tbsp fresh rosemary, chopped
honey for drizzling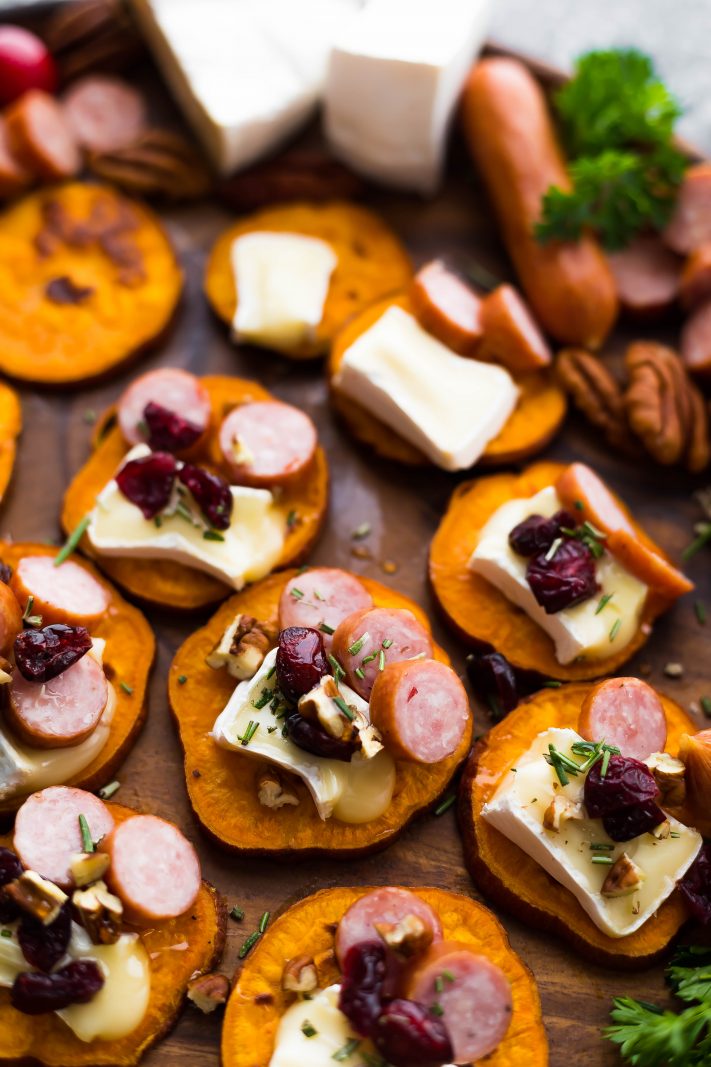 Preparation
Heat oven to 425°F.
Toss sweet potato rounds with olive oil and arrange in a single layer on a sheet pan.
Bake for 15 minutes or until cooked through (smaller rounds cook faster).
Top sweet potato rounds with a slice of brie.
Slice Grimm's Polish Sausage Bites and add 3-4 pieces to each sweet potato round.
Garnish with cranberries, chopped pecans, and fresh rosemary.
Apply a drizzle of honey to each round.
Serve immediately.