The sweetness and creaminess of the pineapple and avocado, balance the spicy flavour from our Sizzlin' Jalapeño and Mozzarella Smokies.
Ingredients
1 pkg Grimm's Sizzlin' Jalapeno & Mozzarella Smokies
6 slices Grimm's Double Smoked Side Bacon
pico de gallo
pineapple chunks
avocado, diced
jalapeños, sliced
sour cream
6 Hawaiian rolls
Pico de Gallo Salsa
3 tomatoes, diced
2 tbsp red onion, diced
2 jalapeño peppers, seeded and diced
3 tbsp fresh cilantro, chopped
2 tbsp lime juice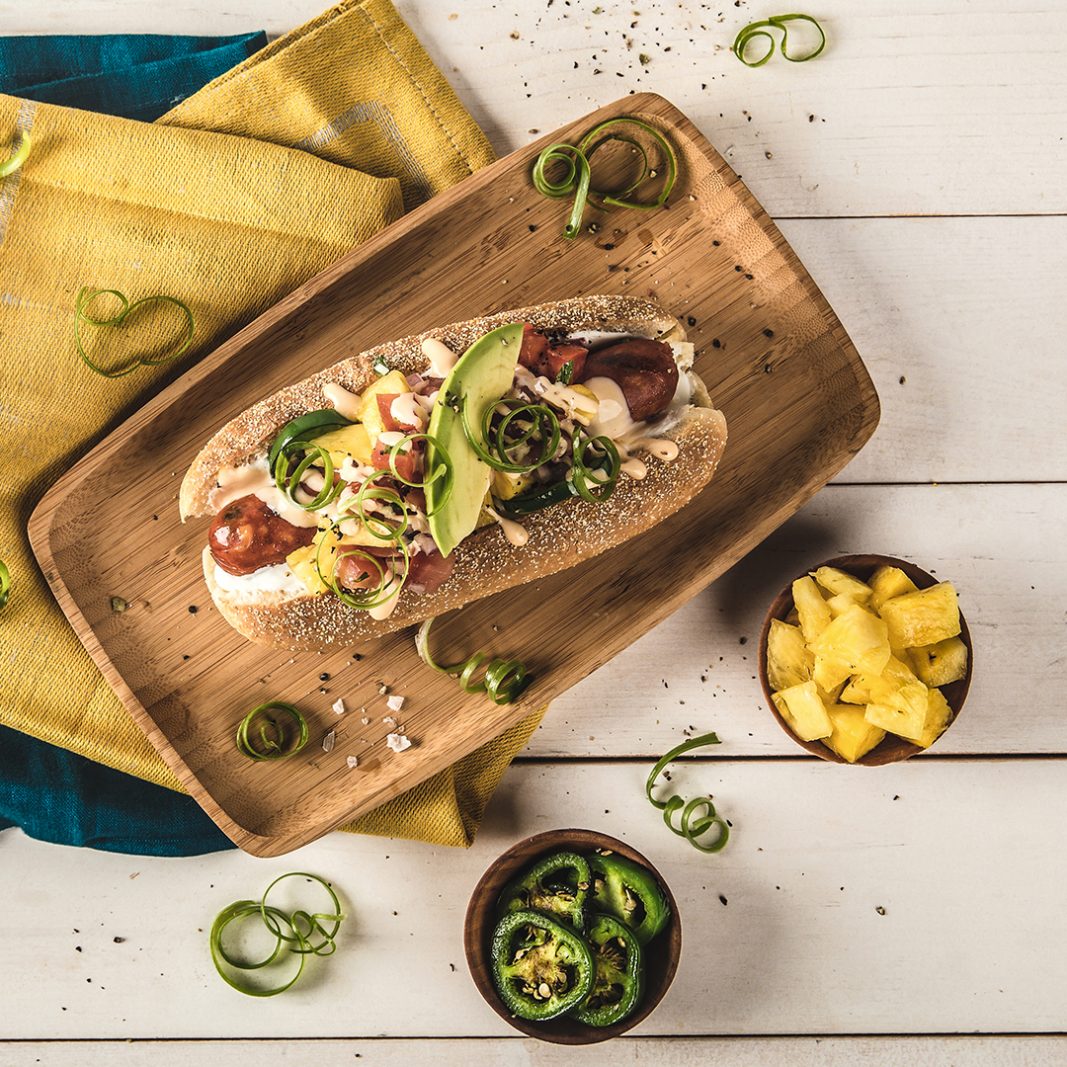 Preparation
Pico de Gallo Salsa
Mix together the ingredients and set in refrigerator.
Smokies
Heat the grill and wrap slices of double smoked side bacon around each smokie.
Dice the pineapple and avocado into bite-size chunks and slice the jalapeños.
Grill the bacon-wrapped jalapeño and mozzarella smokies until the bacon is crisp and cooked.
Using a grill pan or aluminum foil wrap, grill the jalapeños.
Place the bacon-wrapped smokie on a bun and top it with sour cream, pineapple, avocado, pico de gallo salsa, and grilled jalapeños. Enjoy!