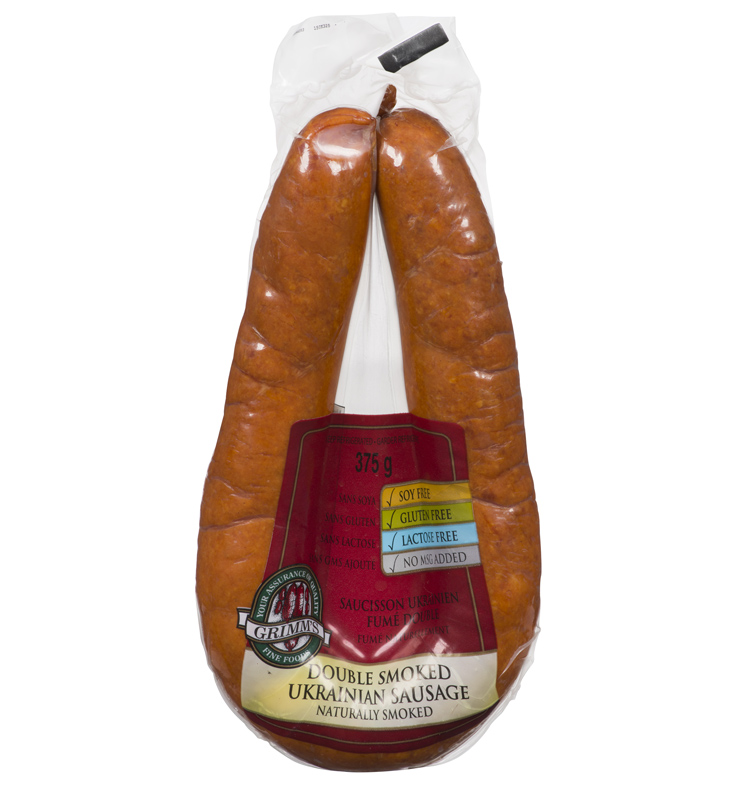 DOUBLE SMOKED UKRAINIAN SAUSAGE
Sausage is where our roots lay, we're proud to let our heritage shine through and offer today's consumer a taste of our old world beginnings. Whether you are cooking breakfast for the family, snacking on cheese and crackers, or preparing a delicious pasta recipe, Grimm's Sausages are sure to be a crowd-pleaser.
Gluten Free
Lactose Free
Soy Free
No MSG Added
Ingredients & Nutritional Information
INGREDIENTS: Pork, Beef, Water, Salt, Spices, Mustard, Garlic, Sodium phosphate, Sugars (dextrose), Sodium erythorbate, Sodium nitrite, Smoke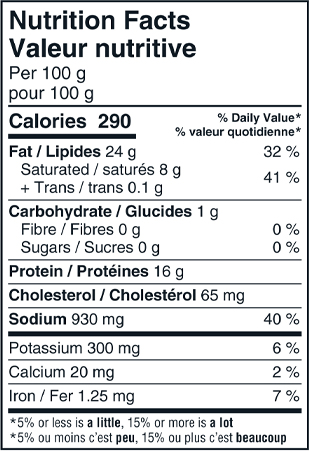 Featured Recipes Double Smoked Ukrainian Sausage and Pierogis
Enjoy this winter-inspired meal by Michael Varga, @Vargacooks, featuring our Grimm's Double Smoked Ukrainian Sausage, Pierogi's, caramelized onions, melted cheese, and sour cream. It's a comfort meal that will warm your belly and your heart.
10 min

Preparation Time

40 min

Cooking Time

4

Servings
Featured Recipes Roasted Squash, Apples & Ukrainian Sausage
A simple yet impressive recipe using our Bavarian Meat Loaf and Double Smoked Ukrainian Sausage that can be whipped up any day of the week.
20 minutes

Preparation Time

30 minutes

Cooking Time

6

Servings
Featured Recipes Potato Kale Broccoli Soup
This beautifully rustic soup was created by Chef David Jorge, MasterChef Canada Champion, for Breakfast TV's "Secrets To Making Great Soup". This hearty recipe easily adapts to be gluten-free.
20 minutes

Preparation Time

30 minutes

Cooking Time

6-8

Servings
Featured Recipes Meat Lover's Lasagna Rolls
This hearty dish is sure to satisfy the kids and foodies alike! It's called Meat Lover's Lasagna for good reason, this recipe has Black Forest Ham, Double Smoked Ukrainian Sausage, and Dry Pizza Pepperoni. This recipe can be prepared fresh and served or portioned up for an easy weekday meal.
30 minutes

Preparation Time

25 minutes

Cooking Time

6

Servings